Five Gifts for Film Lovers
Unsure what to get the film-loving geek in your life? Fear not, for we have put together a list of fail-safe options, designed to turn your Christmas morning into a blockbuster – rather than a turkey.
1. First up, the gift that keeps on giving – a year's subscription to Netflix
. We're making no guarantees that you'll receive any side orders of 'chill' but with instant access to the likes of Homeland and House of Cards, who's caring!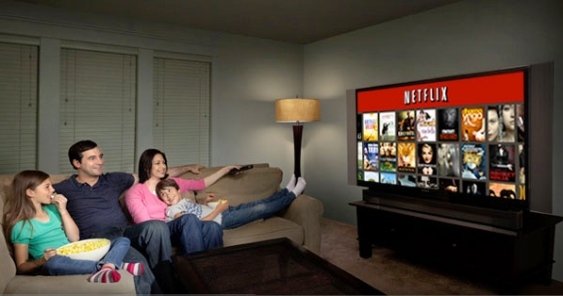 2. We want to encourage people to support their local cinema. Unless people keep going to the movies, there will be no big screen to watch them on. So, give a loved one in your life that magical gift of cinema vouchers. The Waterfront Cinema in Greenock offer gift vouchers for tickets and snacks or nationwide Odeon vouchers can be spent on films, snacks and refreshments too – and you can even personalise your voucher, making it a thoughtful and practical gift. Play your cards right and they may even take you with them. Win!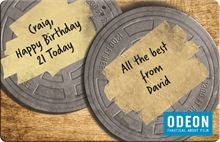 3. Is your partner one of those people who always has to have the newest techie gadget? Then this could be for him/her. Projectors are fast replacing TVs as the best way to watch your fave programmes. They allow you to have a screen size of 108inch and the screens can be rolled up and down, meaning you don't have to see it if you're not using it. They are also, much like the cinema, more immersive. Projectors can start at under £100 and go into five figures, however you should be able to get a good one for around £400. This Optoma HD142X Full HD 1080p Projector (Full Lights on Viewing 3000 ANSI Lumens, x2 HDMI with MHL Support and Built-In 10 W Speaker)
one on Amazon has great reviews.
4. Surround sound is perfect for your aging parents who swear they don't really need a hearing aid but ask you to repeat everything three times. Or is that just me? Anyway, this is what I'm getting my 74 year old Dad for Christmas! 10 Product Reviews is a great blog, listing the best rated systems for 2016.
5. Finally, for the amateur filmmaker in the family, this year's buzz-gift has to be an action cam. Go Pro became the first recognisable brand making these but now there are loads available, to suit every budget. For entry levellers, there's the compact GoPro HERO5 Action Camera – Black
, which can be purchased for under £50. Brilliant buy for basic filming on holidays. For something with a bit more lift (pun intended), there's the DJI Mavic Pro Drone – Grey
, a portable drone widely recognised as one of the best aerial brands on the market. This bad boy from DJI will set you back a whopping £1099!
And there you have it, five top gifts for film loving geeks everywhere!